Hohoho!! It's not every day, heck, it's not every YEAR you get to post on February 29! Not much progress with the Nu since I ran out of clear primer and grey primer. Sucks because I was in the mood and 6th gear today to actually do some damage :(
Anyway, the Nu unit is complete. I was about to paint the funnels and weapons but yeah, primer has been depleted.
Preppin to paint the fin funnels (pardon for the messy room)
Some of the weapons. I actually forgot the sword for this batch
Detailed using Gundam Markers for touch ups and panel-lined the Nu using a 0.3 mechanical pencil. Works wonders. The effect is just what I wanted. Thin, faint, and clean :)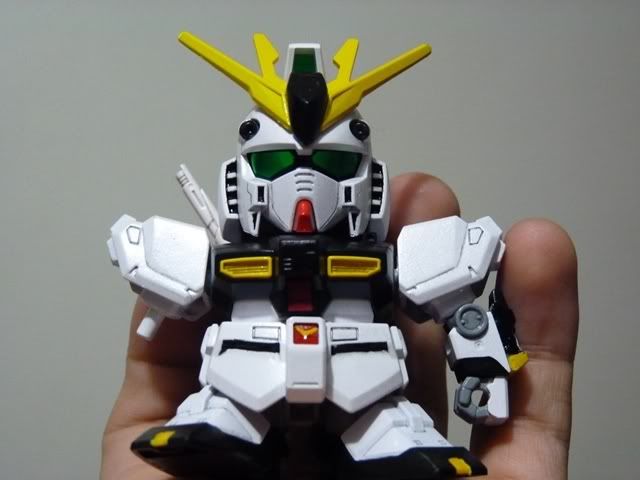 Unit complete!~
I have been constantly experimenting on different techniques on how to put up model kits. For the past builds I have been flirting with glossy finishes and surprised to say I find it awesome. Still, my preferred finish is matte, but the gloss right now just looks as good. I guess depending on the mood I'm in or on the color scheme. Hopefully next time if opportunity and time permits, I'll get to try out pastel color schemes.
PS.
This is what's keeping me alive and healthy without quitting the habit.
Current setup:
Ego-PT 4.2v
801 LR atomizer (atty)
Watermelon juice 18mg nic
The 801 LR atty is a charm. It produces a warm a tasty vapor! Watermelon overload!